We all know what happened. The Boston Celtics are back to their winning ways. I assure you that I am not one of those NBA fans who are now about the LeBron James rumors.

The games are still going on. We got the Suns versus the Lakers and the Celtics versus the Magic. Watch those, and stop paying attention free agency. We haven't even completed the NBA season yet!

But back to my point. Here are four destinations that could suit LeBron James for the upcoming free agency.

New Jersey Nets

You can read about that here.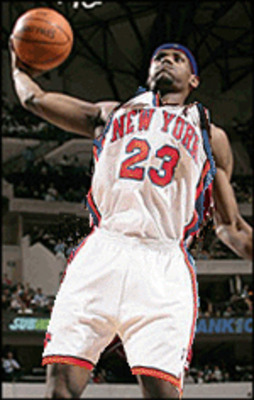 New York Knicks

Come on, this place is great! Madison Square Garden receives so much attention, and LeBron James will be the perfect fit.

Attendance will be lighting up there!

James can get his marketing up and plus, he could have a pretty decent supporting cast with Tracy McGrady, David Lee, Al Harrington, Danilo Gallinari, and Bill Walker.

Great fit. And the Knicks did not play so bad this year. Forget the record they had, they did well. Face it. They were improved.

Maybe adding LeBron could bring in a championship.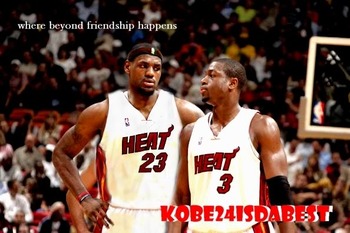 Miami Heat

Come on. How does LeBron not want to go here? It's the Miami Heat! They haven't won a championship since 2005, but now they can return there in the 2010-11 season if LeBron joins.

Think about it.

The Heat could do a sign-and-trade or something. I know they will keep Wade. Michael Beasley will most probably play PF and O'Neal at C. Point guard is okay, and SG is done with Wade.

All they're missing is LeBron at SF.

It's a good place for NBA players - good marketing and a good team.
Chicago Bulls

SendLeBrontoChicago.com certainly wants LeBron here. I can understand why. Take a look:

James grew up as a Chicago Bulls fan anyways. So why not him going there?

The Bulls are ready to get him in, and could want John Calipari to force himself over there as well. The Bulls also have some good players in Joakim Noah, Derrick Rose, etc.

It'll be a great fit! Although LeBron or anyone will never be like Michael Jordan, James coming to Chicago could be just as good as it was back in the 90s.